So you are visiting Japan and would like to meet a Japanese girl for a serious relationship or just a bit of fun. How do you do that?
Unless you are a master pick up artist it can be very difficult. Japan is a very conservative country so most people keep to themselves out in public. Even as a foreigner if you speak Japanese, most people in public will be polite but are not prepared to engage in conversation. That does not mean it is impossible to meet a Japanese girl, just that you need to adjust your strategy for how you meet one.
If you spend any time in Japan you will find that people are very reserved. On the public transport like the Tokyo metro people keep to themselves and mind their own business. Even people travelling together keep their conversations quiet and reserved.
So how do you meet a Japanese girl? There are some night life areas like Roppongi, Shibuya and Shinjuku with plenty of bars where people socialise though without good Japanese language skills it can be intimidating. Roppongi in Tokyo, which is the most famous area of Tokyo where Japanese girls go to meet western men. If you know anything about Roppongi girls you will probably want to stay clear of here. If you really want to know more check out Roppongi Adult Entertainment.
So we live in the 21st century and here is where technology comes into play. I am sure no single guy is a stranger to internet dating. Internet dating is becoming one of the most popular tools for singles to meet a partner.
There are plenty of Internet dating sites setup in English to meet a Japanese girl. Not just a Japanese girl in Japan, but Japanese girls all over the world. Internet dating sites are a good way to look for single girls looking to date.
Probably one of the best internet dating sites to meet a Japanese girl is Japan Cupid. In the evenings there can be over 500 girls online looking for a date. Remember Japan has a conservative culture so it is not as easy as joining a website and sending messages saying 'Hey how about it babe?' You will surely not get a reply to this sort of forward approach.
Be prepared to swap a few messages, getting to know each other, swap a few pictures and then plan to meet for a coffee, drink or date. And guys, swap some genuine pictures, no girls wants to see a picture 10 years old, when you were 20 kilograms lighter and had hair. Girls – same applies to you, though maybe no hair on your body will be appreciated.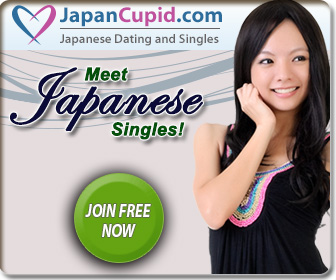 Also check out:
Last updated 20th August 2013