Thailand has been one of the top destinations for sex tourism since the Vietnam war in the late 1960s and 1970s. A poor nation with many women and men turning to gaining money by selling there bodies to tourists.
Soapy Massages in Thailand
One of the more specialised massage services you can get in Thailand is referred to as a soapy massage. More than just the traditional Thai massage, a soapy massage involves the girl washing your body, usually in a bathtub and then washing your body further with her naked body. Sometimes this is done on a plastic mat and extra sexual services usually are on offer.
Soapy massage in Bangkok Annie's Darlings and Plaza Entertainment
The Eden Club specialise in soapy massage with 2 girls. Located at Sukhumvit Road Soi 7/1 close to the Nana Skytrain Station, take exit 1. Open 7 days a week from 12.30pm till midnight.
Tulip Massage Bangkok
806/2-3 Sukhumvit soi 38 (BTS Thonglor Station)
Phrakanong, Bangkok, Thailand
Tel: +66 (0) 2391 7564
http://www.tulipmassage.com/all-bangkok-massage-shops/
Escorts in Thailand
Generally you will only find organised escort services in the larger cities in Thailand like Bangkok and Phuket. Due to the majority of tourists areas of Thailand having lots of go go bars and beer bars, it is quite easy to find a girl for the night. Bangkok has a large number of escort services with websites showing the girls available. Check out:
Ladyboys in Thailand
Drugs in Thailand
Yes there are drugs available in Thailand. Best advice is DON'T DO IT! There are so many other fun things to do in Thailand. Being caught, even with a very small amount of pot on you and you will spend a long time in a very dodgy Thai prison and probably have to pay a large sum of money to get out any time quickly.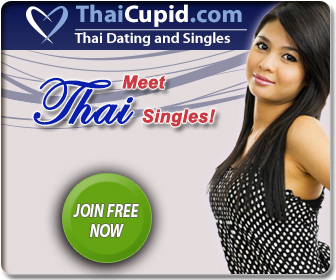 Rather than being referred to as prostitutes or hookers, the girls in Thailand that offer sexual services are referred to as bar girls. Most of the girls that do offer these services work out of the many beer bars or go go bars found in the main tourists areas of Thailand. For more details about the bar girls and where to find them check out these pages:
Blowjob bars
You will only find blowjob bars in Bangkok and yes you go to this bar, order a beer, drink your beer while you are getting a blowjob. A blowjob at one of these bars will cost around 700 Baht.
Kangaroo Bar Patpong Rd Bangkok. Costs around 500 Baht for a blowjob, beer is extra....
Star of Light and Star of Love are also located at Patpong.
Dr BJ's Salon http://bjbarbangkok.com Sukhumvit Road
Lolita's Pattaya
Kinky Stuff in Thailand
Most things are on offer in Thailand though it may be hard to find. Here are some of the kinky things people may be looking for:
BDSM - if you are into Bondage and Discpline then check out Demonia Fetish Club located on Sukhumvit Rd in Bangkok.