Roppongi Adult Entertainment - as well as all the infamous nightclubs in Roppongi there is lots of extra adult fun happening behind closed doors. Here is a list of some of the pick up bars, strip clubs, hostess bars, massage parlours and brothels in Roppongi
Strip Clubs in Roppongi
There are a number of high quality strip clubs in Roppongi, referred to as Gentleman Clubs there have a selection of beautiful girls from Japan and Europe who pole dance on stage.
7th Heaven Gentlemens Club is probably the best strip club in Roppongi. Located just down the road from the Roppongi Crossing, 7th Heaven has a selection of Japanese girls, Asian girls, Russian and Eastern European girls. A classy strip club. From 7pm to 9pm entrance costs JPY 5,500 and you get all you can drink until 9pm - best to get in at 7pm to get your monies worth. After 9pm entrance costs JPY 7000 which includes 2 drinks. Extra drinks costs JPY 1,500 each. The girls will come and talk to you. For them to stay and talk to you they expect you to buy them a drink which costs Y3,000 or more.
The Ultimate
Best Bars in Roppongi to pick up girls
Roppongi is renowned as the best place to go to pick up girs. Roppongi is famous for the area where Japanese girls go to meet a Western guy. There are lots of bars all throughout Roppongi though the following bars have been known as true pick up bars for a number of years now:
Heartland Bar - located within Roppongi Hills, Heartland gets busy from around 10pm most nights, best nights are Thursday and Friday with lots of hot Japanese office girls heading there for drinks after dinner. Heartland is open from 5pm until 4am. Heartland has a DJ playing some nice music. Heartland Bar is a short walk from the Grand Hyatt Hotel.
Motown I & II - there are 2 Motown Bars in Roppongi, each get mega busy with a good selection of Japanese girls. Most nights the bar gets busy from 10 - 10.30pm. These bars also attract some of the Filipino girls that live in Tokyo. Also Motown II also has a fair few Filipino ladyboys hanging out. Usually the ladyboys get there from 11pm after they finish work at the ladyboy cabaret bar in Roppongi.
Rigoletto Bar and Grill is an Italian Restaurant / Bar on the 5th Floor of West Walk in Roppongi Hills. The bar area when you first walk in has become very popular with expats and plenty of local Japanese girls who stop by for a few drinks after work and to chat to western guys. This place gets busy early, especially on Thursday and Friday nights the bar is packed by 6pm. A good place to go early before heading down to Heartland Bar later in the evening.
If bar hoping is not for you but you still want to meet a Japanese girls then read our article about How to meet a Japanese girl via internet dating - click here.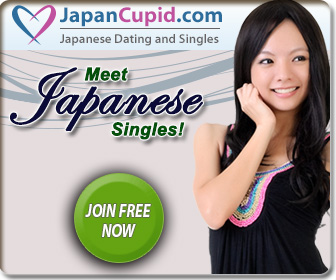 Massage Girls in Roppongi
It is hard to walk through Roppongi without being offered massage. There are lots of Chinese girls that hang around the main street of Roppongi offering massage and extra services. There girls will be out even at around 5am - 6am looking for some drunk guys to get some extra business from. The Chinese girls usually start by offering a body massage for 10,000 Yen. Some will offer full service for up to 20,000 Yen.
Escort Services in Roppongi
The best escort service in all of Tokyo, which has escorts available to visit you in your hotel in Roppongi is Asian Mystiques which have Japanese girls, Asian girls and European girls that visit your hotel room from Y28,000 for 1 hour or Y35,000 for 2 hours. All girls provide full service.
Wildflower Tokyo Escort Service has a selection of beautiful European girls who are available to visit the Roppongi area starting at 30,000 JPY for 1 hour.
Scilla from Wildflower Escorts available in Roppongi
Also check out these other escort services in Roppongi:
http://the10000yen.com/foreigner/topmenu.html
http://www.roppongi-aphrodite.com/link1/
http://escort.blondie-roppongi.com/
Health Clubs (Massage rub and tug)
Health Clubs are massage parlours that offer extra services like hand relief at the end of the massage. The following services have escort girls that come to your hotel to massage you. No full service is available.
Black Sapphire Fashion Health Club Open 7pm until 5am. Ph: (03) 5340 8054.
Angell Open 7pm - 5am. Ph: (03) 5245 0232. Massage starts from 13,000 Yen for 50 minutes.
Hatsukoi Open 3pm - 5am. Ph: (03) 3915 1351
Oppai Bars or tit clubs in Roppongi
Oppai Bars are similar to Hostess bars where the girl joins you at a table and chats with you while you drink. The difference is that an Oppai Bar the girl does this topless and you get to touch her breasts. There is an oppai bar in Roppongi called Club Tits but it's not confirmed if they allow foreigners inside. Email us if you know.
At a hostess bar or oppai bar expect to pay around 7000 yen for all you can drink for 2 hours. Then add the drink prices for the girl who joins you. This can be around 3,000 yen per glass of wine or 20,000 for a bottle of wine. You can choose not to buy drinks and the girl will sit with you but she will continue to ask for a drink and not let you play with her breasts.
Hostess Bars
Hostess bars are very specific to Japan. No sex is involved in Hostess bars. Here you pay (JPY10,000 or more) to sit and chat with a girl of your choice. She will pour you drinks and tell you how wonderful you are but that's about it. Most of the Hostess Bars in Roppongi are for Japanese only.
Image Club
http://www.justfit-deli.com Open 7pm till 5am.
Best Late Night feeds in Roppongi
If you struck out in Roppongi and get kicked out the bars at 5am when they all close and you up for a feed then there are a couple of good options. If you up for some Sushi then there is the 24 hour Itamae Sushi Restaurant on the main street of Roppongi, just down from TGI Fridays. For some great Chinese food then head to the other side of Roppongi Hills, just across from the Grand Hyatt Hotel and you will find Chinese Cafe Eight which is also open 24 hours a day. Or there are 2 McDonald's in Roppongi both open 24 hours a day, 1 directly across from TGI Fridays and the other 1 in Roppongi Hills close to Heartland Bar.
Also check out: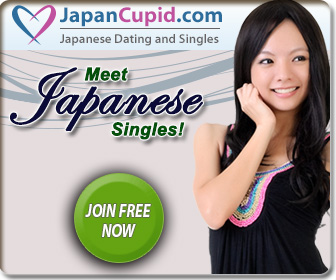 Last updated 26th December 2013