How easy is it to pick up girls in Vietnam?
If you are a Western guy travel around Vietnam then you will have no problems meeting and picking up gorgeous Vietnamese girls. Especially in the large cities like Hanoi and Ho Chi Minh City (Saigon) where you will be beating the girls away with a stick! The girls in Vietnam are not that shy to approach and talk with Western men. Vietnam is one of the poorest countries in the region and often the local girls are looking for a foreign man to get them out of their country.
The Vietnamese girls are some of the most beautiful girls in Asia. Small, petite bodies, gorgeous looks and are great in the sack. Now some of the Vietnamese girls you will meet in the bars in Hanoi or Ho Chi Minh City are working girls and expect to be paid. Though at around $80 - $100 for a good night in the sack then this is not so bad.
A few years ago I travelled through Vietnam with a girlfriend. Even though my girlfriend was with me it did not stop lots of Vietnamese girls talking to me and chatting me up. On a boat cruise in Na Trang, with my girlfriend sitting next to me, a Vietnamese girl was talking to me and was not shy to ask for my phone number and email address so she could meet me later. My girlfriend sat there and listened and could not believe how so just ignored her and did the hard work to chat with me. Funny stuff.
There are plenty of girls in Vietnam who are not working girls, but genuine, nice girls who are interested in meeting Western men. Most girls in Vietnam are attracted to Western men and think that Western men are so much more romantic and good lovers and husband than the local Vietnamese men.
It is usually easy to pick (not always) a working girl and a normal local Vietnamese girl in the bars. The working girls will be so much more forward, making eye contact with you or walking up to you and talking with you. Normal local girls may be at the bars with their friends and not really paying attention to you. Vietnamese girls are very friendly and approachable so easy enough to start a conversation with most Vietmaese girls
It is actually illegal in Vietnam to take a local Vietnamese girl to your hotel room unless you are married. Only some hotels enforce this rule so best to check with your hotel before you bring a girl back. When you check in you can always say your girlfriend will be joining you later. Do a search for girl friendly hotels in Vietnam or which ever city you are travelling to. In most hotels it will not be a problem. Better still see if you can go back to the girls place.
The Best Bars in Hanoi to meet girls
There are heaps of bars in Hanoi with lots of Vietnamese girls hanging out. One of the best areas to go out in Hanoi is the Old Quarter (Hoam Kiem) which is locate close to the Hoam Kiem Lake which has heaps of late night bars and nightclubs. As mentioned above alot of these girls are working girls though will be very easy to work out which are working. Within a few minutes of talking to a girl you should know if she is after money.
Funky Buddha Club is a bar/nightclub located at 2 Ta Hien Street Hoan Kiem District.
Le Pub is one of the best pubs in Hanoi with in door area and a nice area out the front to sit and watch the passing traffic. Plenty of hot Vietnamese girls hang out at Le Pub. Located at 25 Hàng Bè, Lý Thái Tổ, Hoan Kiem District.
The Rooftop Bar is a mix of bar and nightclub with loud music and hot girls. Located at 83 Lý Thường Kiệt, Trần Hưng Đạo, Hoan Kiem District.
The Best Bars in Ho Chi Minh City to meet Vietnamese girls
Go2 Bar is one of the best bars in HCMC to drink in, listen to music and meet loads of hot, sexy Vietnamese girls. Located in district 1 187 De Tham, Phạm Ngũ Lão, the prices of drinks is a bit higher than most bars around Ho Chi Minh but the atmosphere and girls make up for the higher prices. Go2 Bar has 4 levels with live music on the 2nd floor and a cool rooftop bar.
Blanchy's Tash is an upmarket cocktail bar located in District 1 at 95 Hai Ba Trun. With a cool roof terrace and lots of classy Vietnamese girls. You find a better class of Vietnamese girls at Blanchy's with a taste for Western men.
Apocalypse Now bar at Thi Sach Street is pumping most nights of the week with a great mix of locals, tourists, expats and heaps of gorgeous Vietnamese girls.
Red Bar is located in the heart of Ho Chi Minh City in District 1 which has 3 levels of fun. Pool tables, dining area, bars on every level and great range of drinks. A real mixed crowd and plenty of people drinking bottles of Johnny Walker. A great night can be had at Red Bar.
2 Lam Son is a very stylish bar on Level 23 of the Park Hyatt Hotel in Ho Chi Minh City. Very high prices but a very classy environment. You will find mostly working girls hanging out here and with a 5 star hotel expect 5 star prices for the girls (well atleast Vietnam 5 star prices!). There is a DJ playing every Friday and Saturday night from 9pm to midnight.
Chill Sky Bar is one of the coolest and most expensive bars in Saigon. Located on Level 26 of the AB Tower is has a great view over Ho Chi Minh and the view of the girls is amazing too. This place has some hotties! This is the place to come if you are looking for a rich Vietnamese girl. Chill Sky Bar attracts the new rich in Vietnam. Dress to impress. Open from 5.30pm - 2.30am on weekends. Closes at midnight during the week like most bars in Saigon (HCMC)
.
Meeting Vietnam girls from Internet dating
One of the best ways to meet girls in Vietnam is to try internet dating sites. You can even get on these sites and chat to girls before you arrive in Vietnam. You can even line up a few girls to meet before you arrive. Also chatting with them online first allows you to work out if they are a working girl looking for money or a nice girl looking for a Western Man.
VietnamCupid.com is a great site with plenty of Vietnamese girls online to chat with. In the evenings there are over 600 - 700 women online. There are heaps of girls from Hanoi and Ho Chi Minh City as well as other cities throughout Vietnam. Most of the girls load up their pics so you can check them out before chatting with them.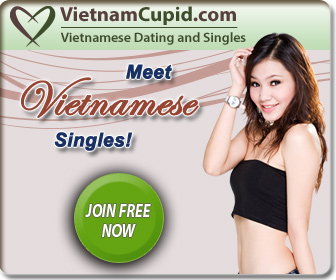 Also check out: