How easy is it to pick up girls in Beijing?
It is not hard for Western guys to pick up girls in Beijing. Even an average looking guy can attract the eye of hot Chinese girl in Beijing. In Beijing, unlike other ares of China, there is a higher ratio of women to men so there are plenty of single girls in Beijing looking for a partner with not enough men to go round. Chinese girls also like Western men as they think they are more romantic than the Chinese men.
Beijing has some of the most beautiful girls in China. Beijing has become quite a modern city and the nightlife has matured and there are very cool bars and nightclubs. You don't even have to hang out in the bars and nightclubs to meet women in Beijing. It is quite easy to meet girls all over Beijing in the shopping malls, in the tourist areas on the street. You do need to have a bit of game about you to do this and often the language barrier dampens attempts to chat up a sexy Chinese girl. Although many more people in China are learning to speak English, there are still plenty that don't speak English. It is usually just a numbers game, if you hello to 10 girls, atlease 2 - 3 of them will speak English.
I went to Beijing a few years ago and I was even picked up by a girl from an art shop near Tiananmen Square. I had gone into the art shop to check out some of the Chinese art. The sales girl was showing me around had only asked me a few questions, where I was from, what my name was and what hotel I was staying at. I didn't really take much notice to her asking me these questions as she had said she wanted to practice her English. The next day I got a call from her in my hotel and she asked if she could take me to dinner. Nice! I had only given her my first name so I asked her how she got put through to my room. She said she had to argue with the receptionist to get put through.
If you have never been with a Chinese girl then you have to give it a try. Chinese girls are some of the sexiest and horniest girls on the planet. Sex is not a taboo like in Western culture and they are open to try different things. Also many of the girls living in Beijing are from different parts of China so their family is not close by so they are more willing for some casual sex.
Many Chinese girls who come to Beijing are modern and liberal free thinkers. Most are adventurous and open to experiencing sex with a Western guy to try the different. Lately more and more Russian girls have started to come to Beijing as working girls to make some money for the foreigners visiting.
Like any other city in Asia, Beijing has it's fair share of working girls (prostitutes), willing to spend the night with you at a price. Prostitution is illegal in China but like everywhere else in the world there are heaps of prostitutes. Prices for the girls varies from 300 RMB to 1000 RMB (around $50 - $160) depending on how old and good looking the girls are. Some may ask for more, up to 2000 RMB but you should be able to talk them down.
There are also plenty of massage parlours around Beijing where you girls will give you a massage with happy ending or full service.
.
The Best Bars in Beijing to meet girls
Beijing has come along way with some great nightlife all around the city. Some very cool rooftop bars, pubs and nightclubs and there are stacks of hot Chinese girls hanging out looking to meet a man. You get a mix of Chinese girls from all over China as well as a fair few Mongolian girls who are HOT.
Hard Rock Cafe Beijing - the Hard Rock legend lives on in Beijing with a great venue for food, drinks, music and lots of hot girls. It doesn't get busy to after around 10.30pm. Hard Rock Cafe is located near the Dongzhimen area.
Xiu is an upmarket cocktail rooftop bar located on Level 6 of the Park Hyatt Hotel. As a 5 star hotel bar expect higher drink prices and a better class of girls. Heaps of girls visit Xiu especially on Thursday night which is Ladies night, Friday and Saturday nights get busy too. There are a fair few working girls at Xiu. Open 6pm - 2am Sun - Wed, 6pm - 3am Thurs - Sat.
Maggie's Bar is one of the wildest bars in Beijing. Maggie's open in 1990 and is still going strong. With heaps of girls most nights of the week. More like a nightclub with loud music, most of the girls here are working girls, most freelancers. Open Sun - Wed 7.30pm - 4.30am, Thurs - Sat 7.30pm - 5am. Located close to the south gate of Ritan Park in the Chaoyang District.
The Pig and Thistle is a traditional English bar located in the Metro Park Lido Beijing Hotel. A great bar with good food and drinks and loads of Chinese girls, mostly working girls at the the Pig and Thistle from around 9pm when it gets busy. Open 7 nights a week from 5pm - 1am.
Q Bar is a trendy cocktail bar located on the 6th Floor of the Eastern Hotel in the Chaoyang District. There is a real good mix of locals and expats. And with any bar that rich expats hang out follow the girls and working girls looking to squeeze a bit of money out of those fat wallets.
Traders Hotel Bar (Shangri-La) is another high end bar which has great nightlife. A real mix of people hang out at traders including business men staying at the Shangri-la as well as locals here for a good night out and a few working girls.
.
Girls Scamming Guys in Beijing
Beware of this recent scam in Beijing. A friend of mine got done while he was visiting Beijing at the beginning of 2014. He was walking down the road towards Tianenman Square with 2 of his friends and was approached by 3 Chinese girls walking the other direction. They said hello and asked where they were going. When my friend said that they were going down to Tiananmen Square the girls said they had just come from there and it was closed. They asked the guys if they were interested in joining them for coffee. The guys jumped at the chance so the girls started walking with them to a coffee shop. They walked past a tea shop and the girls said hey how about we go in here and have tea instead. The guys thinking with their small heads just agreed. The girls ordered the tea in Chinese and they sat around talking for awhile. When it came time to pay my friend volunteered to pay for everyone as how expensive could a pot of tea be? When the bill came it was 1000 RMB, close to $200. My friend asked if there was some mistake and the girls just said oh no this is special tea, you should have asked the prices before you drank the tea. There were a couple of heavy looking Chinese guys who were working at this 'tea shop' so rather than starting some trouble the guys all forked out cash and got the hell out of there.
.
Meeting Chinese girls from Internet dating
One of the best ways to meet girls in Biejing is to try internet dating sites. Internet dating is an easy way to sort through hundreds of girls photos, pic out the hottest ones and send them a message to find out more about them.
ChinaLoveCupid.com is a great site with plenty of Chinese girls online to chat with, and heaps of them from Beijing. In the evenings there are over 600 - 700 women online. There are plenty of girls who are interested to meet a foreign guy so they can help practice and teach them English. This is also a good way for your to learn Chinese. And who knows, after a bit of language exchange you could get some romance and sweet loving too.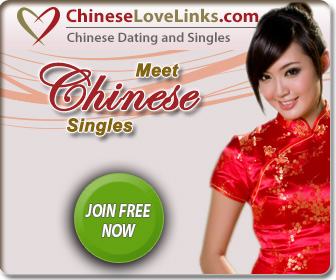 Also check out: