How good is Craiglist for dating in Philippines?
Majority of ads on Craiglist casual dating for Manila is for working girls (prostitutes / hookers) looking to make money. These ads are fairly easy to pick as they have very suggestive photos (and naked photos)
Here are some examples of some very easy hook ups I arranged with girls in the Philippines from Craiglist. To give you an idea I am 42 years old, tall and fairly good looking, not so fit, just a bit chubby, not fat.
Manila girl hook up
I first got onto Craiglist looking for girls in Manila. There were so many profiles of girls who were obviously hookers in Manila. All had suggestive photos or naked pics, some even said 'service girl for you' or 'willing to be with you 6K'.
I read a profile which did not have a pic. The title was 'NSA, matured men preferred - w4m - 40 (manila)'
I sent an email around 3pm Saturday afternoon. About 10 minutes later I got a reply. The conversation went like this:
Me: I am 42 years old from Australia. I am staying at the Hyatt Regency Hotel in Manila and looking for a lady to go out and have fun tonight, then come back to my room for lots of naked fun.
I have attached my pics, hope you like and you can send me your pics so I can see how you look.
Her: My name is Marie, 40 yrs old. I can accompany you in your room tonight if you want. I am fun to be with and very sensual in bed. I have attached my pix, see if I interest you.
I am not here for the money. I also need some company for the weekend. I am 100% DDF but prefer safe sex.
(She attached a face pic and was a very pretty 40 year old Filipino lady)
Me: Thanks for the pic. You look nice. Do you have any sexy pics so I can see your body? I have attached a pic for you. Hope you like. ( i attached a pic of my cock) Are you just wanting fun in my bed?
Or you want to go out for dinner, drinks and music? What do you like to do in bed?
Me I like cuddling, lots of kissing and I love giving oral sex to a girl. I am horny to lick you if you like that.
Her: Wow!! Sorry but I dont have any sexy pix. I don't do this often so I'd rather do it discretely. I hope you don't mind. I don'd drink and I don't smoke. I am pretty clean. I am available to meet you tonight if you are available.
Me: I am also discrete. I would really like to see your body before I agree to invite you around to get naked with me. You have seen my pics so it is only fair. You could take a pic infront of the mirror in your underwear, you don't have to show your face.
Hope you understand.
- 10 minutes later I received these pics:
Me: Oh Marie WOW. You are soooo sexy. My cock is soooo hard looking at your sexy pics.
What is your phone number? Hope you are horny to meet now.
- A few minutes later I received an email with her phone number. I called her and asked if she wanted to come to my hotel. She said yes and said she had to take a shower and get ready. About 1 hour later she called me from the reception of the hotel. I went down to meet her and came straight back to my room. As soon as we walked in my room she started kissing me and it was not long before we were both naked in my bed. She was such a horny girl. We played for a long time, then went and got something to eat and then went back to bed for more fun. We slept together naked and she woke me up with a blow job and then said she had to go home as she had to go to church. Very nice evening. I saw her a few times later that week and hope to see her again when I am back in Manila.
Meeting girls in Cebu Philippines - The big disappointment
Not everything is as it seems on the internet and Craiglist is no exception. This was a disappointing conversation I had when I first arrived in Cebu.
The first night I arrived in Cebu I posted a profile on Craiglist with just a body shot of me without my shirt on and was pretty blunt with my wording saying I was a 42 year old Aussie guy, just arrived in Cebu and looking to meet a local girl for fun. Within minutes I received my first message and the conversation went like this:
Her: what are you up to on a friday night?
Me: Hi I am very horny tonight. Where are you? I am at the Marriot Hotel. Do you have pics so I can see you?
Her: just a few minutes away from Marriott Hotel, in Banilad. what do you have in mind? i wanna tease you first....no hook ups yet since you arrived here?
Me: I like to be teased by a sexy girl. This is my first night in Cebu. Tell me more about you? How old? I would love to meet a local girl to hang out with, very much would like to get naked together tonight,
Her: cool. until when will you be here? im 28 years old. i have a decent job but would like to have fun from time to time.
Me: I am only here for the next week then go back to Sydney. Are you horny tonight?
Her: hmmmm. i am
Me: what would you like to do?
Her: would love to give you massage as starter. you deserve it after your long flight
Me: Oh a massage would be so good. Can you give me a naked massage? Can I see your pics?
Her: of course. are you open minded?
Me: I am very open minded. What do you have in mind? Can I see your pics?
Her: im not really a girl but will do everything to please you
Me: What do you mean not really a girl? Are you a guy?
Her: yes. i hope you still give it a try. will lick suck and swallow. do whatever you want me to do
This is where the conversation ended! WTF is up with this? I posted a message saying I wanted to meet a local girl and some dickhead guy sends me a message. Did he seriously think I would want to meet a guy. I just don't get this total waste of time.
I didn't receive any more messages that night though I had one message in my inbox when I woke up in the morning.
This contact was just as disappointing.
Her: hello. is this ad still up? where are you in cebu?
Me: I am still looking. I am at the Marriott Hotel. Where are you? Do you have a pic that I can see?
Her: in cebu city.
Me: I am very horny right now so looking for any girl who wants fun. Are you horny now? Tell me about yourself. How old are you? Are you far from the Marriott?
Her: im only 27. im not that far from marriott. how long have you been here? no hook ups yet?
Me: I just arrived last night. This is my first time in Cebu or Philippines.I want to meet a local girl for some hot fun but also to hang out with and explore Cebu. Do you have some pics for me to see? I have attached my face pic. Hope you like
Her: im not really hot so im not sure if you will like me. but i can be your slutty bitch. lol
Me: I like horny slutty girls. Are you horny now? Can I see you pics please??
Her: oh. im sorry. i am horny and slutty, but not a girl. will you still consider me?
Another disappointing conversation. I did end up having lots of fun in Cebu. More details to be posted soon.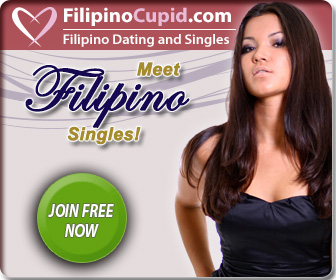 I did receive a heap of other messages from girls. Some were asking for money to come and have fun. Some asked for 3000 Pesos some 2000 Pesos and one asked for 1500 peso which I did consider considering it was only $37 though I was really looking for a horny girl who just wanted to fuck. I finally met a girl who was just after fun. She sent me a message and the conversation went like this:
Her: i have never been with a foreigner before, but i am curious to try it now. will find it out myself if what i have been
hearing are true :D. about me? i have a decent job. i am just trying this out of curiosity.
Me: Hey thanks for the message. I am very horny today and would love to meet a horny local girl.
Her: I am horny too but a bit nervous to meet someone like this. I never done this.
Me: Don't be nervous. I am a normal guy, just like nice horny sex. Do you have pics so I can see you? Here is my face pic so you can see how I look.
Her: you are very handsome man. you look good. i am not pretty just normal Filipino girl. here is my pic
(She sent me her pic attached her. I have blurred her face to protect her)
Me: Wow you are very pretty. I like you. Baby do you have any pics showing your body? I like your face and want to see more of you.
Her: I am a bit fat, here is my naked pic.
Me: WOW WOW WOW. baby you are so sexy. I am super horny now, What are you doing this afternoon? Do you want to meet for lunch or coffee?
Her: yes I like to meet you. we can meet for coffee. do you have local number I can call you?
And that pretty much sums up the email conversation. I sent her my number and she called me. We meet about 2 hours later in the coffee shop of my hotel. She was very bubbly and friendly and flirted as soon as we sat down. We had a coffee and I suggested we go up to my room to get to know each other. She agreed. I kept waiting for when she would ask me for money but it never happened. She was happy for some horny fun. She had told me she had gone to university and worked for large import company in their finance department. I did try to see her again duing the week though she had to work late so unfornately I left Cebu and didn't get to see her again.
Also check out: