The Philippines Internet dating sites?
There area number of good internet dating sites for meeting Filipino girls in the Philippines. The best of the sites has to be filipinocupid.com though see a full list of internet dating sites at the bottom of this article. Who wouldn't want to date a Filipino girl? The Philippines has some of the most beautiful women in all of Asia. For Western Men it is quite easy to date a Filipino. They speak perfect English, most are Catholic so grew up with Christian values and most love to fuck.
This article gives some examples of how easy it is to meet Filipino girls from filipinocupid.com. This site has Filipino girls from all over the world, not just in the Philipinnes.
To give you an idea of how many women are online on filipinocupid.com at different times of the day. These stats are for hor many girls were logged in on a Saturday:
1.30pm - 2783 girls
3.30pm - 2866 girls
5pm - 2638 girls
7.30pm -3280 girls
9pm - 3561 girls
Just in Manila there are generally over 1000 girls on at any time.
The vast majority of the girls on the site are not paying members so you will have to join as a member to be able to send and receive messages from them. The minimum to join is 1,100 Philippine Pesos for 1 month (that is around US$25.
I first registered for a free account to browse profiles to see if it was anyone good. As soon as my profile was approved girls started viewing my profile and I started recieving 'interests' notifications that someone was interested in me. Within 1 hour I had received over 20 interests from girls. I also received a few emails from girls though was unable to read them as had not paid for a membership. Once I paid for a 1 month membership I could then read and reply to those messages and this when all the fun really starts on internet dating. You do have to be patient and spend time sending messages before you ever get to meet a girl, so take you time and have fun.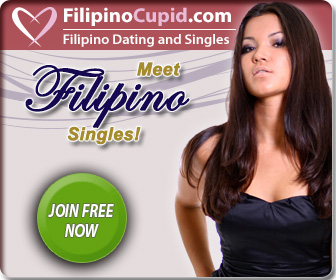 Some of the girls you chat with will be working girls looking to make some quick cash. They usually come straight to the point. they ask for different amounts to come and have sex with you. Some are as low as 1500 Peso which is around US$34 though most are asking from anywhere between 2000 - 3000 Peso which still only around US$45 - US$68 for 2 hours with a sexy, nubile Filipino girl.
There are plenty of genuine women online looking for relationships or just a bit of fun. No if you are just looking for a bit of fun, a fling or just someone to hang out with on your holiday, do not be fouled by the girls profiles that say 'looking for a serious relationship'. They may be after a serious relationship though most are happy to meet and have a bit of fun hoping that you fall in love with them. Alot of the girls spend alot of time on dating sites and date multiple men at the same time hoping one will fall in love.
Someone of the conversations can be boring though alot of the girls can be quite playful and flirty. It is not hard to turn a normal conversation about what you do for a job or what do you like to do on the weekend into a cheeky, flirty conversation. Just ask something like if they like going to the beach. If they say yes (and they all say yes) then ask if they wear a bikini or a one piece swimming costume to the beach. Most will say bikini. At this stage I ask if they have a photo of themselves in a bikini. You will get some that say they don't have pics or that they can't send them but there are penty of others that are more than willing to send their photos. Some will even say that they don't have photos but are willing to take some to show here. Here are some pics I have received from some of the girls I have chatted to:
Within a few hours of paying for a 1 month membership I had chatted with around 12 girls. Out of these I was interested to meet 4 of them and ended up meeting all 4 within the next 2 days. I always got them to meet me at the front of my hotel. I gave the excuse that I didn't know Manila very well so it was easier for them to meet me there and suggest a bar or restaurant close by that we could go. I like to be close to the hotel so if things are going well then we are not too far away to get back to my room. Out of the 4 girls I ended up sleeping with 3 of them. 1 was very nice but she definitely was looking for a husband. 2 came back to my room after having lunch or dinner with me. The 3rd girl I meet for lunch and she was quite flirty but when I suggested going to my room she said no. She did agree to meet again so we met for dinner a few nights later and she came back with me after that.
You could seriosly meet a few girls everyday of the week from internet dating. I only had a few days in Manila so didn't have that much time. I will be back and I'll definitely be paying for another 1 months membership to meet more girls.
Some General Rules about Internet Dating
Here are some basic rules for your best success of meeting girls from Internet Dating:
Always post up your picture. This will attract more attention.
Make sure a girl has posted multiple pictures of herself. Just 1 picture is not a good guide to how they look.
If a girl has glamour shots taken ask to see a normal pic of her. The glamour photos can be very deceiving as to how a girl looks in real life.
If a girl posts a picture of herself in a bikini there is a better chance she is a good time girl, open minded and willing for some casual sex.
Have some chat programs installed on your computer like Skype. The internet dating chat programs can be very slow so if you chat to a girl you like you can ask to chat on Skype or Yahoo Messengeer. Yahoo is very popular through Asia and in the Philippines so have Yahoo Messenger installed incase that is the only program they have to chat on.
Before meeting try to have a webcam chat. Again this is a good way to verify the pics you have seen are genuine and not 10 years old.
On filipinocupid.com, when you register it defaults to sending you an email message everytime a girl shows interest or sends you a message. You can turn off these email notifications by clicking on the Settings menu then select notification. It can get annoying getting these emails as you can get 20 - 30 if you are logged in for around 1 hour.
Cautions to take on Internet Dating sites
Never give out personal details like phone numbers or address.
Be careful of scammers. There are lots of scammers from African countries like Ghana and Nigeria that prey on lonely men. When I first joined up on filipinocupid.com, within a few minutes I received 1 chat request. Her profile had no pics and said she was a 33 year old blonde caucasian in Cebu. It was not long before she told me her story that her friend setup her profile as she was new to internet dating. She said she was Canada but was now living in Ghana. This is very common for African scammers to use internet dating sites.
A while later I received another chat request. This time the girl said she was Filipino and even had a photo of a very sexy Filipino girl. She told me the same story that a friend in Makati had helped her setup a profile and she was in Ghana.
List of Filipino Internet dating sites:
http://www.rsvp.com.au/browse/PHILIPPINES.jsp
http://www.filipinokisses.com/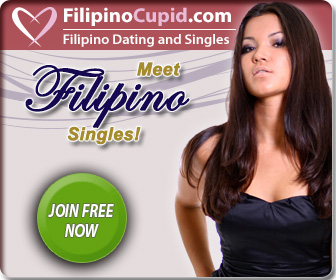 Also check out: