In Japan ladyboys are called NewHalf as they are half girl and half boy. Whether you call them Newhalf, ladyboys, transsexuals, Shemales, if you are looking for ladyboys in Tokyo then you can find them. There are quite a lot of Japanese ladyboys, some have had the full conversion (post-op) and some have just had breast implants and still have a cock (pre-op). Though generally the pre-op Japanese ladyboys are taking hormones as part of their conversion so they are unable to get an erection or ejaculate.
You will also find some Thai and Phillipino ladyboys who live and work in Tokyo.
So where do you find ladyboys in Tokyo? Here is your answers.
Check out our new Tokyo Ladyboy Forum - post questions and read Tokyo TS Escort reviews.
Ladyboy bars in Tokyo
There are not any bars that are specifically for ladyboys in Tokyo but there are a few bars where you will get a mixture of genuine girls and ladyboys. Most of these are working ladyboys who are looking for money. This can very between 20,000 - 30,000 Yen to take them back to your hotel room. Here are some of the bars in Tokyo where ladyboys hang out:
Motown in Roppongi - Motown is a bar which as the name suggests plays loud Motown tunes. Usually Friday and Saturday nights are the best nights to meet a ladyboy and usually after around 11pm. You will find some ladyboys visiting during the weeknights.
Black Horse Bar in Roppongi - another bar in Roppongi which has a mix of genuine girls and ladyboys.
Gaspanic in Shibuya - there is a Gaspanic Bar in Roppongi though that is a full on pick up place for Japanese girls looking for Western guys. The Gaspanic Bar in Shibuya has a number of ladyboys mixed in with all the genuine girls.
Mirage Club ( ミラージュ ) is a ladyboy / shemale Transsexual hostess club in Kabukicho, Tokyo's Red Light District. There are a number of Japanese newhalfs as well as Filipino ladyboys that work at this bar. You can buy 1 drink for 1,000 Yen or there is a drink system for your drinks. You pay 3,300 Yen for 1 hour or 5,500 Yen for 90 minutes for unlimited drinks and to watch the cabaret show. For the shemales to sit with you and chat with you, you have to buy them drinks. The ladyboy drinks cost around 1500 Yen. The ladyboys also do cabaret dancing shows on a small stage at the front of the club. Mirage Club opens at 9pm and is open to around 3am. Check out the location of Mirage Club on Google Maps. Check out the Mirage Club website. There are pictures of the 'girls' on their website. They do accept credit cards but there is a 10% surcharge.
Kingyo Roppongi is a theatre bar in Roppongi which has ladyboy / transsexual cabaret shows. Closed on Monday. Tuesday to Thursday and Sunday they have 2 50 minute shows, 1st show at 6pm and the 2nd show at 9pm. On Friday and Saturday they have a 3rd show at middnight.
Shinjuku Ni-chome is at the main gay area of Tokyo. Although most of the bars in this area (and there are lots of bars) are for gay men there are a few bars in this district which caters for newhalfs / ladyboys. Some of the bars for ladyboys in Shinjuku Ni-chome include Swan's Dream Bar, K's Bar
Ladyboy Escorts in Tokyo
There are quite a few independent ladyboy escorts available in Tokyo. Check out the following websites for ladyboy escorts in Tokyo:
Check out our new Tokyo Ladyboy Forum - post questions and read Tokyo TS Escort reviews.
Princess Melissa (reviews) is a Filipino ladyboy escort, 22 years old, full service - top and bottom, incall available in the Shibuya area or outcalls to central Tokyo area. Available Monday to Sunday 2pm to 2am. Prices Incall JPY 25,000 for 90 mins or 20,000 for 1 hour. Outcalls JPY 30,000 for 90 mins or 25,000 for 1 hour. Ph: 080-4723-1982.
Princess Melissa Tokyo Ladyboy Escort
The following are Japanese newhalf escorts and brothels. Some of these websites are in Japanese though you can use Google translate and you will get the jist of what the sites are saying:
Escorts Escorts have a selection of independent TS shemale escorts with contact details and links to their websites. Check out the Ladyboy escorts on Escorts Escorts.
Tokyo Shemale Club is one of the best places to get TS ladyboy escorts in Tokyo. Tokyo Shemale Club only has Japanese shemale newhalfs. They definitely cater to foreigners visiting Tokyo. You can either visit their shop in Ueno or in Shinjuku or you can have one of their sexy Japanese shemales come visit you in your hotel. You do not need to speak Japanese, just email them and you will get a response back from then in around 5 - 10 minutes. If the shemale you want is not avaialble they will tell you others that are similar (provide similary service - top or bottom).
Japan Shemale Escort also offers Japanese newhalf shemales to foreign visitors. With reasonble prices from Y18,000 for one hour either incall at their premises near Shinjuku or the same price for outcall to your hotel. They also offer 3somes (2 sexy TS ladyboys) for only Y21,000.
Newhalf-NH You will need to go to the Japanese website to see photos of the girls used to be called NH-Adventure. Newhalf-NH is located in Akihabara and is open 7 days a week from 12 noon to 12 midnight. Prices start from 20,000 Yen for 1 hour for full service. They have an option for a hand job or blow for 16,000 Yen. They currently have 9 ladyboys available on their website. There is a good video on Youtube giving you basic instructions on how to get to Newhalf-NH.Click here to watch the video.
Ganso Newhalf Club is located in Uguisudani Tokyo. Open 7 days a week from 1.30pm - 11pm. They have around 12 - 13 different ladyboys working each day. Prices start from 12,000 Yen for hand job or blow job. For full service prices start from 25,000 Yen.
Newhalf Lady is located in Gotanda Tokyo.
Boys Girl is a ladyboy Health Club which is what the Japanese refer to a massage parlour. At Boys Girls you can get a nice professional massage by the ladyboy you select. Open 7 days a week from 12 midday till late. There are 51 ladyboys that work at Boys Girl throughout the week.
Craigslist often has independent ladyboy escorts listed in their Casual Encounters sections. These are mostly Filipino ladyboy escorts through a few Japanese newhalf escorts also post from time to time. Check out the Ladyboy escorts on Craigslist.
Ladyboys on Internet dating sites
There are a few internet dating sites which have ladyboys in Tokyo looking for dates. Some of these turn out to be escorts selling their services but some are genuinely looking for dates or casual sex. Check these sites:
www.ts-dating.com has the most amount of ladyboys in Tokyo. Most are genuine ladyboys looking for love.
Squirt.org is a internet dating site mainly for Gay or Bi-sexual men though sometimes there are Japanese newhalfs as well as some Japanese CDs (cross dressers). Squirt is free to join, even free members can send 1 message a day. Monthly joining fee starts from US$12.95.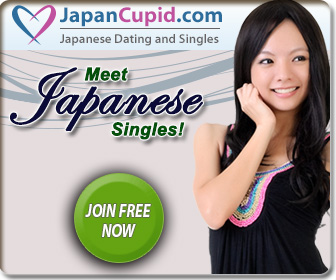 Also check out our article:
Ladyboy Lovers - Men Who Love Ladyboys
Also check out:
Last updated 6th April 2015