There are quite a few ladyboys in Kuala Lumpur who either live there as well as more who visit for a short time to make money selling sex. There are lots of local Malaysian transsexuals mostly from the mainland and some who come other from East Malaysia (Borneo). The ladyboys who visit KL are usally escorts from Thailand, Indonesia or Philippines who come to Kuala Lumpur for is nightlife.
Check out our new Ladyboy Forum - read TS Escort reviews. Post your own questions.
So where can you meet a ladyboy in Kuala Lumpur? Here is your guide to meeting ladyboys in Kuala Lumpur:
Ladyboy bars in Kuala Lumpur
Kuala Lumpur has a very good nightlife with lots of late night bars. Most of the expat bars have a selection of bar girls who come in from Vietnam, Thailand, Indonesia and Philippines. Most of these bars do not let ladyboys come in side though you will find the ladyboys roaming the streets outside these bars especially late at night, waiting for drunk and horny guys to leave on their way back to their hotels. Some of the best bars in Kuala Lumpur include the Beach Club which is located on the corner of Jalan P Ramlee and Jalan Sultan Ismail. There are quite a few ladyboys who wait around this corner. Just around the corner is Hard Rock Cafe within the Concorde Hotel. If you travel between the Beach Club and the Hard Rock Cafe you will have a few ladyboys approach you and offer their services.
Ladyboy Escorts in Kuala Lumpur
There are plenty of TS ladyboy escorts available in Kuala Lumpur to come visit you in your hotel room. Here are the best sites to find ladyboy escorts in Kuala Lumpur:
Escorts-escorts.com had the best selection of independent ladyboy escorts in Kuala Lumpur.
Vice Sisters is a site specifically looking for escorts in various cities including Kuala Lumpur with a specific section for Shemale escorts. Most ladyboys that post on Vice Sisters already have posted on Craigslist though sometimes find some differences.
TS-Dating is a transsexual dating website with ladyboys who are looking for genuine dating as well as ladyboy escorts listings.
Backpage has a long list of ladyboy escorts avaiable in Kuala Lumpur as well as other areas of Malaysia.
Craiglist also has a long list of TS ladyboy escorts available in Kuala Lumpur.
Also check out our article:
Ladyboy Lovers - Men Who Love Ladyboys
Also check out: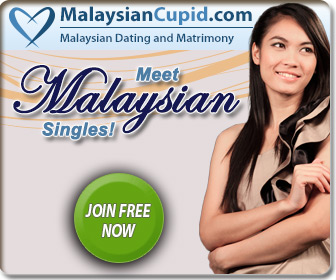 Last updated 5th March 2016