Ladyboy Lovers
Ladyboys are transsexuals, men who identify themselves as women, a woman trapped in a man's body. Most identified as being a girl at a very young age, dressing in girls clothing, wearing makeup when they get into their teenage years and many start to go through the transformation process of becoming a woman through hormone replacement therapy and surgery to make their looks more feminine, get breast implants and some finally have the full gender reassignment surgery, removing their penis and get a surgically constructed vagina. After the full reassingment surgery they are no longer ladyboys, though full women and many countries legally allow them to change their gender. Some do not have any surgery though continue to wear makeup and women's clothing.
Check out our new Ladyboy Forum - read TS Escort reviews. Post your own questions.
This article is specifcally about the ladyboys who still have a penis and the men who are interested in dating or having sex with these ladyboys. There are ladyboys all over the world, even in conservative countries like Iran where sex change surgery is legal. The most famous ladyboys are found throughout Asia in countries like Thailand and Philipinnes which have the highest percentage of ladyboys. The ladyboys in these countries are passable females, with long hair, female curves, large breasts, makeup, sexy female clothing. Many live their life 24/7 as a female.
In each country there is usually a specific name for ladyboys, in Thailand they are called Katoeys, in Philippines they are called bakla. in Japan they are referred to as new-halfs, in Indonesian the word is waria which is dervied from the 2 words wanita and pria (women and man). Even in English there are several words for ladyboys like shemale, transsexual and TS.
So why so many ladyboys in Asia? That is a tough question. In Thailand the ladyboys are accepted in society, taking normal jobs in offices, restaurants, hotels, airlines. In Thailand 1% of the population are ladyboys, with a population of 67 million people that means there are around 670,000 ladyboys in Thailand. Often ladyboys in Thailand are called the third gender. Some people argue that as Thailand is a Buddhist country they are more accepting so transsexuals do not have the same pressure to conform to society of being a man. Though some of the more conservative countries still have ladyboys. Philippines is traditionally a Roman Catholic society, Indonesia is the largest Muslim country in the world and there are still ladyboys there.
Am I gay if I am attracted to ladyboys?
So what about the men who like ladyboys? Are men who are attracted to ladyboys gay? Basically the answer is no. If a guy looks at a ladyboy and thinks she is beautiful then that is a normal hetrosexual response. After all ladyboys dress and act as a women. Many put a lot of effort into looking feminine. You will hear people say in Thailand say- How can you tell a ladyboy in Thailand? They are usually the most attractive women.
What about men who have sex with ladyboys? Are they gay? The answer to that is not so simple. Ask a gay man if they are attracted to ladyboys and they will say no because they are attracted to men not to women. However homosexual sex is sex between the same sex. So technically a man having sex with a ladyboy is a man having sex with a man so it is homosexual sex. This doesn't mean the man is gay as he is still not attracted to other men, just attracted to ladyboys.
If you do travel through some of the Asian countries like Thailand, Singapore, Philipinnes it is not hard to see that there is a market for men to have sex with ladyboys. Just check out the listings of transsexual escorts on Craigslist or Backpage or escorts-escorts.com and you will see there are plenty of TS girls offering there services to men. If there was no market for these services then there would not be as many available. There are even specific ladyboy bars were men can meet ladyboys. In Bangkok there are quite a few ladyboy bars like Cockatoo Bar in Soi Cowboy, Temptations Bar in Nana's Entertainment Plaza as well as King's Corner and Kings Castle 3 at Patpong Road. In Singapore there are Club Romeo Bar and Crazy Horse in Orchard Towers and in Makati in Manila there is Mixed Nuts Bar. If you go into these bars you will be surprised of how many normal looking guys are there chatting and going home with the ladyboys.
So what do these guys get up to with the ladyboys they go home with? From a recent interview with a TS escort who travels around Asia and Australia (see the full interview here - Interview with a TS escort), she told us that most guys who use her escort service are just normal guys who normally date women. She said that most would be married but said they do not tell her that but she can just tell they are married and trying a few things with a ladyboy that they cannot get from their wives. Some like to fuck her, some like to get fucked by her and then there are some that have some kinky requests like being a slave to her, where they clean her toilet while she watches and occasional she has to slap him and tell him he is not doing a good job. There are all sorts of guys with different fetishes! She said that alot of her clients are first-timers, who have never played with a ladyboy before and just curious what is is like. She said that they spend alot of time playing with her cock, touching, rubbing and sucking.
References - here are some good videos on Youtube about men who love ladyboys. The first is a documentary the BBC made a few years ago. It tells the story of 3 guys who the UK who say they are hetrosexual though they are now living in Thailand in a monogomous relationship with ladyboys.
Check out our new Ladyboy Forum - read TS Escort reviews. Post your own questions.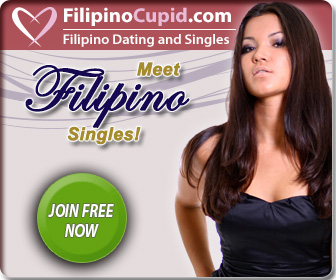 COMMENTS SECTION
Comment submitted 24th June 2015 - from Real Lady Love
You boys are kidding yourself! They are not Chicks with Dicks. They are just Men with Tits!
Comment submitted 30th May 2015 - from Aussie Wayne
I am too not gay, but i luv being with a ladyboy. Its like having a GF with something extra to play with, and getting anal from a ladyboy is the best...but sooo much better when your GF joins in ;)
Comment submitted 26th April 2015 - from Frank
Post opt only for fun, can't get passed the voice and NO way I'm going to finance or support someones entire family.
Comment submitted 12th March 2015 - from P
I was curious about ladyboys, then Itried one in Manila. Wow blew my mind and blew others things too! So sexy and feels really naughty playing with cock. I will be trying again for sure.
Comment submitted 10th December 2014 - from Horny Harry
I love ladyboy cock! Best fun a guy can have! They do everything your girlfriend don't!
Comment Submitted 8th July 2014 - from Mmmmm
I love ladyboys. been fascinated with shemales for a while now. Only played a few times but watch lots of ladyboy porn on the internet. Now when I see a sexy girl i think to myself 'Wow she would be perfect if she had a cock!'
Comment Submitted 10th March 2014 - from Dave
I am a ladyboy lover. I am not gay, not attracted to men, I have always been attracted to women but in the last few years curious about playing with cock. I couldn't try with a guy, as I said I am not attracted to guys. I have played with some ladyboys and it is so horny, a beautiful women with a cock, best of both worlds. If you curious you should try. Ladyboys are HOT!
Would like to comment on this article? Please fill in the form below to submit your comments.
Also check out: