Kabukicho Adult Entertainment - all the things you wanted to know but where too scared to ask!
Welcome to Kabukicho Tokyo Red Light district
Kabukicho is the largest red light districts of Tokyo. Kabukicho is made up of a number of small streets and laneways which has the adult entertainment within Kabukicho. As well as the normal adult entertainment like adult sex shops selling lingerie, dildos, vibrators and other sex aides, there are massage parlours, and strip clubs and then there are a few adult entertainment which are particular to Tokyo and Japan.
These include Hostess Bars, Health Clubs, Pink Salons, Soap Lands, Oppai Bars and Image Clubs. See explanations for these on this page. The bad news is unless you are Japanese or speak fluent Japanese the doorman will probably tell you that you are not welcome though there are an increasing number which are gaijin friendly (foreigners welcome).
Walking around Kabukicho is fairly safe though you still need to keep your wits about yourself. Remember this area of Tokyo is controlled by the Yakuza (Japanese mafia) so you do not want to be getting into any trouble.
There are a lot of touts on the streets trying to get people into their bars, massage parlours or strip clubs. Alot of these touts are Japanese men who generally ignore foreigners. There are also lots of African men, mostly from Nigeria who speak excellent English and will strike up a conversation with foreigners to get them to go to the expensive strip clubs. These Africans are mostly harmless and less pushy then the Africans you find in Roppongi. Just ignore them and they will leave you alone or strike up a conversation if there is something you are really wanting to find.
Pinks Salons
Pink Salons are basically blow jobs bars. You walk in, choose a girl from a selection of photos in reception, you are taking to a dimly lit lounge area and the girl joins you and gives you a blow job. No extra services are available. The girl will take her clothes off and you can touch her body but no intercourse is allowed, just her giving you a blow job.
Alot of Pinks Salons in Kabukicho and Tokyo will not allow entrance to non-Japanese. This has come about as the Japanese associate Westerners with AIDS and HIV so don't want their Japanese girls contaminated.
Generally the pink salons are decorated out the front with bright pink neon signs with pink curtains on the doors. Some of the pink Salons are open from 5am in the morning to allow Japanese business men to get a quick blow job before going to work.
Click here for some Pink Salons that are gaijin (foreigner) friendly.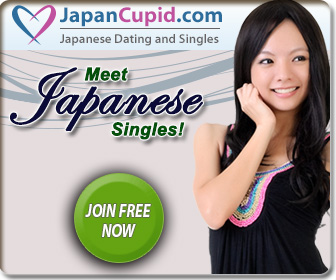 Soaplands
Soaplands are the closest you will get to a brothel in Tokyo. To get around the prostitution laws these Soap Lands offer a bathing service where the girl baths or showers you and then provides sexual services like blow jobs, hand jobs and in some places anal or intercourse. Check out the list of gaijin (foreigner) friendly Soaplands in Tokyo click here.
Oppai Bars or tit clubs in Tokyo
Oppai Bars are similar to hostess bars where you have a girl join you while you drink. The different is the girls have no tops on showing off their tits. There are a few oppai bars which are gaijin friendly. There is a hostess bar in Kabukicho called King's Club which is just down from Prince Hotel which is not exactly an oppai bar but more than your average hostess bar as you can touch and feel the girls breasts. There is also an oppai bar in Roppongi call Club Tits but it's not confirmed if they allow foreigners inside.
Warning about Oppai Bars in Kabukicho - A guy I knew (gaijin) went to an Oppai Bar with a Japanese colleague. They were quoted 10,000Yen for 60 minutes all you can drink with a pretty topless girl sitting next to them. At the end of the 60 minutes they were presented with a bill for 300,000Yen with a huge list of drinks like tequila shots, wines, cocktails which they didn't order or consume. They had to take it to a Police station and call a lawyer to get out of paying the huge bill! Take care!
At a hostess bar or oppai bar expect to pay around 7000 yen for all you can drink for 2 hours. Then add the drink prices for the girl who joins you. This can be around 3,000 yen per glass of wine or 20,000 for a bottle of wine. You can choose not to buy drinks and the girl will sit with you but she will continue to ask for a drink and not let you play with her breasts.
Adult Sex Shops
Most of the Adult Sex Shops are fairly easy to spot walking past them as they will have English signs advertising DVD - Video. Others have display out the front of lingerie. Others are harder to find as they just have Japanese signs. Generally the Adult Sex Shops are plastered with bright yellow neon signs and yellow curtains on the doors. You'll find the usual sex products like condoms, dildos, vibrators, fancy dress outfits like nurses uniforms and school girl uniforms. And yes some of these sell girls used panties if that's what you are into!
Hostess Bars
Hostess bars are very specific to Japan. No sex is involved in Hostess bars. Here you pay (JPY10,000 or more) to sit and chat with a girl of your choice. She will pour you drinks and tell you how wonderful you are but that's about it.
Health Clubs
Health Clubs are massage parlours that offer extra services like hand relief at the end of the massage. Some of these may offer full service. The girls give you a shampoo shower though they stay fully clothed though wash you in the shower then take you to the massage room. Many of the health clubs in Kabukicho now have Thai and Filipino girls working there.
Check out reviews for Asian Feeling (2 reviews) and Asian Relax (2 reviews) - 2 massage parlours found within Kabukicho. Both of these parlous have Thai girls working there. You will see their signs displayed out the front. These are open from 12 midday to 5am. Check out their website www.asian-feeling.net. Prices start with 1 hour of Thai massage JPY6,000, Powder massage JPY9,000 and oil massage JPY10,000 (the powder and oil massage come with a happy ending)
Image Clubs
Image Clubs are another adult service which is peculiar to Tokyo and Japan. In Image Clubs the girls dress up in fantasy clothing or fantasy scenarios for you. You walk in and choose from a selection of photos of the girls available and then you choose the outfit they will wear, school uniform, nurses uniform, French maid. Some of the large image clubs then have different rooms like class rooms for you to play teach with your school girl. They even have simulated subway train carriages. It's a popular thing for Japanese men to want to simulate molesting a women on a train carriage!
Escort Services
There are a number of good escort services with the girl coming to your hotel room. Prices usually start from 25,000 yen for 1 hour or 35,000 yen for 2 hours. Here are a few to choose from:
Asian Mystique prices 28,000 for 1 hour or 35,000 yen for 2 hours.
Wildflower Tokyo Escort Service has a selection of beautiful European girls who are available to visit the Kabukicho and Shinjuku area starting at 30,000 JPY for 1 hour.
Check out the full list of Tokyo Escort Services
Street Walkers in Kabukicho
In the last few years, more and more street walkers (prostitutes) have started appearing on the streets of Kabukicho. Some are from China, Taiwan or Hong Kong though alot of the girls selling themselves are young Jaanese girls from the areas hit hard by the earthquake and tsunami in March 2011. The cost for these street walkers can be as low as 10,000Y for 1 hour of sex, plus the cost of a love hotel or you can take them back to your hotel room.
Bank ATM machines in Kabuki-cho
There are only a few ATM machines in Kabuki-cho that accept foreign issued bank cards for withdrawing cash. The easiest to find is at the 7 Eleven store right at the big red arch entrance into Kabuki-cho. The ATM machine is not inside the 7 Eleven store but around the corner just underneath the arch.
And we all now if you are withdrawing money after 2am it is for no good. Enjoy!
If you want to stay close to Kabukicho there are a selection of hotels within walking distance to the red light district.
Click here for a list of hotels close to Kabukicho Tokyo
Also Check out: