Interview with a transsexual ladyboy escort
The following interview was conducted with a TS escort who travels around Asia and Australia selling sex to men. Interview conducted 31st January 2014.
Where were you born and grow up?
I was born in the Philippines and grew up in a province north of Manila in a small village.
When did you first identify as a girl?
As long as I can remember. I always thought I was a girl growing up. My mother told me I always played with my sisters dolls rather than the boys toys they bought for me.
Did you struggle with growing up? Have any problems with your family or friends accepting it?
Oh yes, lots of problems. My Dad used to get very angry when I was young. I wanted to wear dresses but he would not allow it. He made me cut my hair short. Even at school I used to get teased, especially in High School. They used to call me 'bakla' which means gay in Filipino. I used to hang out with the girls in my school and used to get teased and bullied by lots of boys. It was not nice. I used to go home and cry all night sometimes.
When did you start living full time as a girl?
My father passed away when I was 17 years old. It was then I decided to start wearing women's clothes and makeup. My mother supported me as she knew that it would happen at some stage. There was no way I could do that while my father was alive. He would get so angry when I tried. I think he would have been embarrassed if his friends knew. It is funny, after my father died and I started wearing dresses some of his old friends came to visit my mother and they didn't say anything to me when I was wearing a dress. My mother told after they had told her that they were not surprised I was a ladyboy.
Ladyboys in Thailand are accepted into society as the 3rd gender. Is it the same in the Philippines or is there discrimination?
There is still alot of discrimination in the Philippines. Some people accept it but alot of people, especially Filipino men don't like me. Maybe they are threatened, I don't know why.
How old were you when you got breast implants?
I was 20 years old when I got my breast implants. I had to work for a few years and save money. They cost me US$6000 which is alot of money in the Philippines.
Have you had any other plastic surgery?
Since my breast implants I have had surgery on my nose and jaw to make it thinner and more feminine. I have had implants in my butt to make it more round. I also have had injections in my lips to make them more bigger.
Have you thought about having the full surgery to become 100% female?
Sometimes I think about it, Maybe when I get older. While I am young and making money as an escort I will not have that surgery. I don't think I would make as much money if I had a vagina. There are lots of female escorts so don't think guys will pick me rather than picking a normal girl. I think the guys who pick me now pick me because I have a penis. They want a ladyboy. If I have a vagina I am not a ladyboy anymore.
When did you first work as an escort?
I left high school when I was 16 and worked in my province in an office but didn't make much money. I was 18 when I moved to Manila as I wanted to make more money so I could get breast implants. I was looking for another job in an office but I meet another ladyboy who told me how much she was making so I started working as an escort then. I didn't have breasts then so didn't make as much money as I do now. When I saved enough I could get the implants and I bought more nice clothes and makeup and I started making much more money.
How did you feel the first time you worked as an escort?
I didn't think about it much. I just thought about the money. I guess it was not very nice. I went to a bar in Manila and an old American man started talking to me. He was older than what my father would have been if he was still alive. He was nice enough. We talked and he bought me some drinks. I was a bit drunk. He started rubbing my leg. At first I pushed his hand away. I was a bit nervous. I was a bit surprised when he asked me to go to his hotel. He payed me 2000 Pesos which was more than I earned in the office for one month back in my province. I think I got used to the money quickly. I was going to that bar every night. Sometimes a man would take me to his hotel. Sometimes I didn't make any money.
What sort of customers use your services?
I guess the guys who take me home are normal guys. I only meet foreign guys. I never go with a Filipino man or Asian man as they will not respect me. Lots of the men who go with me are middle aged guys. Some of them are young, same age as me which I like as some are very good looking. I think alot of the guys who take me home are married. They do not tell me they are married but I can just tell. I guess they want to try a ladyboy and try somethings that their wives will not do. I do have more in my panties that they do not have.
Any strange requests from guys?
Some. Most guys are just normal, they either want to fuck me or they want me to fuck them. Sometimes they ask for something unusual. I was in Melbourne a few months ago and a man came to see me a few times when I was there. He just wanted to be my slave. He used to just wear his underpants and he cleaned my toilet while I watched him fully clothed. He asked me to slap him often. I had to tell him he was doing a bad job and then slap his face. We didn't even have sex. He used to pay me $300 dollars to clean my toilet. He told me he was an executive in a big company and he used to tell other people what to do so he just enjoyed me telling him what to do and punish him when he didn't do a good job.
Another guy in Singapore asked me to shit on him. I wouldn't normally do that but I had a few drinks that night and was feeling a bit crazy and thought why not. He can pay me to go to the toilet. Ha ha ha. I just stood over him and did a big shit on his chest. He started to rub it all over his chest. It was really smelly so not so nice. He didn't even have sex with me. Just made me shit.
Sounds like you have travelled alot. Where have you worked as an escort?
I travel alot through Asia and Australia. I have visited Singapore, Hong Kong, Shanghai, Kuala Lumpur, Sydney, Melbourne, Brisbane, Adelaide and Perth. I usually go working for 1 or 2 months and then I go back to the Philippines and spend time with my mum. I do not work as an escort in Manila anymore. I make more money in the other cities. I take money home to look after my mother. She thinks I work as a dancer, travelling all the time. Please don't tell her! ha ha ha.
How many customers do you have each day?
Depends where I am. Sometimes 1 or 2 customers in a day. Sometimes more. The most I had in 1 day was in Sydney when I saw 13 men in 1 day. That was a busy day. I was so tired after. But I spend alot of money too. I have to pay for my hotel and I love nice dresses and shoes. Lady shoes are so expensive.
What are your plans for the future?
I know I cannot work as an escort forever. While I am young and making good money I will save money. Then I want to go back and live with my mum and start a business in the Philippines. I don't know what let, maybe some fashion company. I love clothes so why not make and sell my own dresses.
Thanks for your time!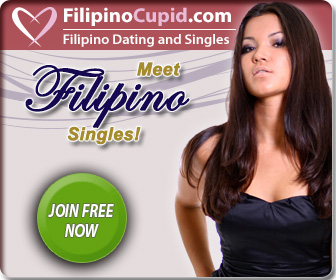 Also check out: