If you are too busy, too lazy or a bit shy to go to the 3 main red light districts in Bangkok to find a girl for the night then there are plenty of Escort services available with websites showing you the girls available. Most escort services are available for a short time of up 2 hours or you can hire the girl for longer sessions including overnight or for multiple days if you want to girl to have an extended stay or travel with you. Here are some of the escort services available in Bangkok:
Escorts Bangkok a fine selection of Bangkok hotties. Reliable, top class, discreet and personal service direct to your room.

Bangkok Escorts
Bangkok Escort one of the best Bangkok Escort agencies with a selection of around 10 of the hottest Thai girls available in Bangkok. Prices start from 5,000 Thai Baht for 2 hours and 2 shots. Girls also available to visit Pattaya.
Girls from Bangkok Escort
Thai Escorts Bangkok real girl friend experience o or porn star experience from the sexiets Thai girls in Bangkok. 2 hours for 6000 Thai Baht, 4 hours for 8000 Thai baht. TEL NUMBER: 084 424 3664


Thai Escorts Bangkok
111 Bangkok Escorts sexy Thai girls available in Bangkok 24 hours a day, 7 days a week. Prices for escorts - 2 hours 4,500 Baht, Overnight 6,500 Baht, 24 hours 7,500 Baht. 3somes available and girls who cater to couples.
Maxime from 111 Bangkok Escorts
Bangkok Gold Escorts have around 24 Thai girls available to visit you in your hotel. Prices start from 6000 Thai Baht for up to 2 hours.
Elite Bangkok Escorts up to 15 stunning Thai girls available for full service. Prices start from 12,000 Thai Baht for up to 2 hours.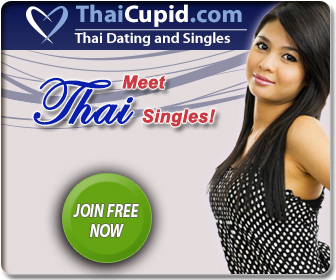 Also check out:
New Bangkok Escorts have some of the hottest Thai girls available in Bangkok offering full service sex, A-level anal, girl friend experience. Prices start from 5000 Thai baht for 2 hours or 7000 Thai baht for 4 hours. Extra services like A-level additional cost.


New Bangkok Escorts
Pure Bangkok Escorts a small number of high quality girls available. Prices start from 5000 Thai Baht for 2 hours and 2 shots.


Pure Bangkok Escorts
The Discrete Escort Agency - with 15 sexy Thai girls available. Prices from 6000 Thai Baht for up to 2 hours, 8000 Thai Baht for 2 to 4 hours and 10,000 Thai Baht for overnight stay.
Bangkok Hot Escorts around 50 Independent escorts offer erotic massage, full service and B&D services. Prices start from 3500 Thai Baht for up to 2 hours.
Also check out:
See more Escorts in Bangkok
Last updated 24th January 2016
Also check out:
Escort Reviews
Review submitted 11th August 2013 - from Jim
Review for Bangkok 69 Escorts
I booked a girl named Liz from Bangkok 69 Escorts. The response to my request was thorough and detailed. This gave me a sense of satisfaction sinse I had a bad experience with escort agencies in Bangkok before. Liz arrived at my room on time and wow...was she awesome. I actually extended the time (which I never do) I liked the service so much. Highly recommended! -Jim
Review submitted 8th August 2013 - from David
Review for Escortsbkk
Wow just had a night with Mai from escortsbkk, amazing girl, so sweet
Review submitted 28th July 2013 - from Paul
Review for Bangkok City Escorts
I recently (July 2013) used Bangkok City Escorts whilst staying at the Sheraton Grande Sukhumvit.., I emailed them 4 days before I wanted the escort booking, I got an immediate response to confirm the details. I was phoned at my hotel on the day 1 hr before the date to confirm she was on her way.. The Escort Jaidee arrived on time and looked as good as her photo\'s which from previous experience with other agencies I have tried in Bangkok is unusual.. Booking was for 2 hrs,had a great time ... This agency was very easy and professional to deal with.. I would use again and recommend to others..
Let us know which escort service you have tried and your experience.
ADD COMMENT
Name
Email Not published
Comment: