Phuket is the second favourite tourist destination in Thailand after Bangkok and it has a wild nightlife including lots of bars with some of the sexiest bar girls from all over Thailand. You will find bar girls in the beer bars, go-go bars a well as freelance girls in the nightclubs.
The bar girls will do short time for around 1500 - 2000 Baht or long time for 2500 - 3000 Baht. If you want them to leave the bar they work in before they finish you will have to pay the bar fine. Bar fines in Phuket range from 400 - 600 Baht.
Bar girls in Patong Beach
The most popular district for bars and nightclubs is Patong Beach. Bangla Road has the highest concentration of bars as well as some of the smaller streets (Soi) that run off from Bangla Road.
There are many beer bars and go-go bars with sexy bar girls working there.
The Go-go bars have girls that dance on stage. After dancing with a few songs the girls swap over and the ones that have been dancing will go down and chat to the guys in the bar. They may hassle you to buy them a lady drink though if you say no they will disappear soon to try someone else.
Soi Dragon just off Bangla Rd
About half way down Bangla Rd you will come to Soi Dragon which is an undercover street which is lined with around 20 bars. Each bar has a nice selection of bar girls and behind the bar is a stage and pole for each of the girls to get up and dance and show off their wares.
Bar Fines in Bangla Rd Patong Beach
Most of the beer bars along Bangla Road in Patong Beach will charge around 600 - 700 Baht for the bar fine to allow you to take the bar girl from the bar where they work.
Some of the best beer bars and go-go bars include:
Suzy Wong's Bar located on Soi Sea Dragon just off Bangla Rd Patong. Suzy knows how to pick the girls that works in her bar. Most of the bar girls here are gorgeous. Check out some pics of the bar girls working at Suzy's.
Rock Hard A Go Go located at 53 Bangla Rd Patong Beach
Aussie Bar Patong open from 9.30am - 2.30am everyday of the week, Aussie Bar has 4 bars across 2 different levels. Live sport is shown on the large TV screens.
Boom Boom Bar located on Soi Gonzo, just off Bangla Rd Patong. Check out their live webcam to see the action that you are missing out on. Webcam 1 and Webcam 2
Bar girls in Karon Beach Phuket
Just south of Patong Beach, around 15 minutes by car is Karon Beach. Karon Beach nightlife is a bit quieter than Patong Beach though there are still plenty of bars with beautiful bar girls. The nightlife in Karon Beach is centre around One Man Soi.
Bar Fines in Karon Beach
The bar fines in the bars in Karon Beach are much lower than you find in Patong Beach. The bar fines in most bars in Karon Beach is around 300 Baht to take the girls away from the bar where she works before closing time. The girls in Karon Beach are not as beautiful as the ones you find in Patong Beach but you will find some real cuties.
Here are some of the best bars and go-go bars in Karon Beach: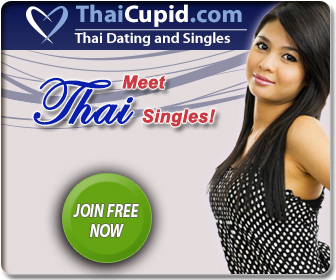 Last updated 9th January 2013